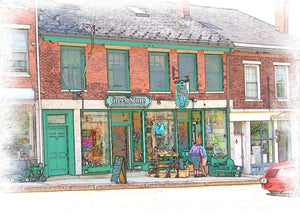 The Green Store's Favorite Fifty
What is it? It's not plastic, unless it is recycled. It's natural, recyclable, compostable, renewable. It's not disposable. It's durable, reusable, simple, and practical. It's not petrochemical, perfumed, or synthetic. It's pure, organic, and biodegradable. From small businesses and makers as close as possible to home.
The Green Store, a General Store for the 21st Century, since 1993.